Original Compositions
Intown (2014) – Steel Band
Click here to purchase
The third-prize winner of the O'Brien Endowment Composition Competition, Intown was composed for steel band and electronic percussion instruments in 2014. It has now been re-arranged for only steel band, but the original version is still available upon request. The piece takes inspiration from early minimalist aesthetics and is a audience-friendly contemporary composition.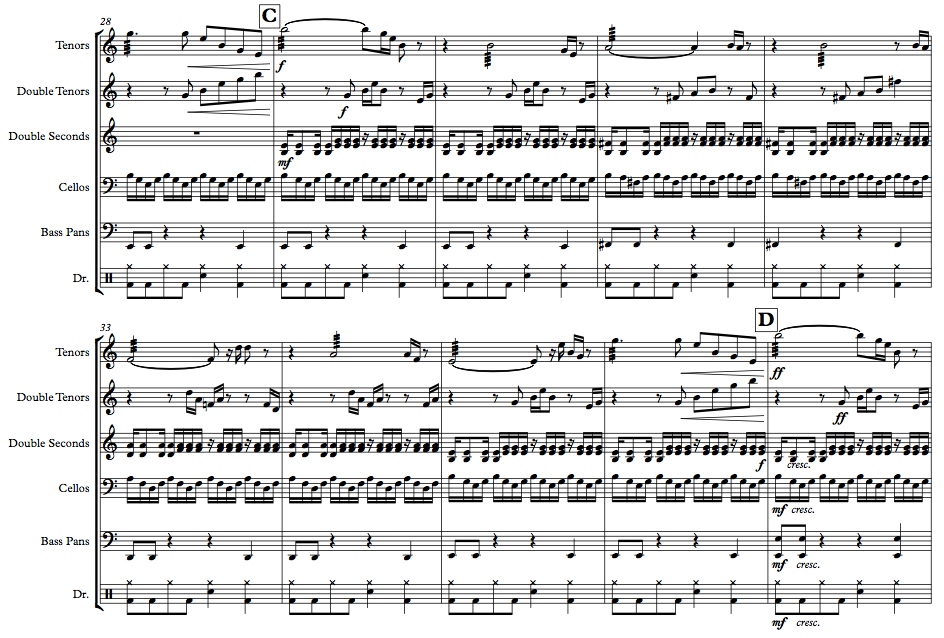 Mia (2013) – Solo Marimba
Click here to purchase
Mia is an intermediate-level solo marimba etude, approximately two and a half minutes long. It was written for my niece, incorporating a tuneful melody and lively character.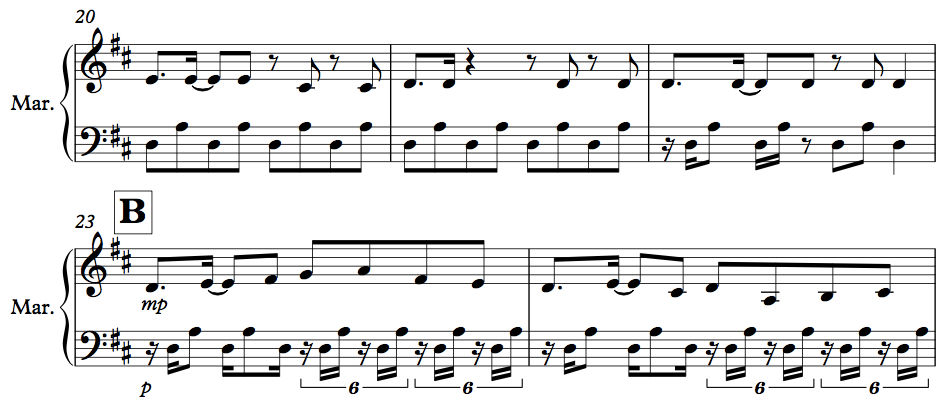 Arrangements
Heliotrope Bouquet – Scott Joplin and Louis Chauvin, arr. Wier – Solo Marimba
Click here to purchase
Written for piano solo in the early twentieth-century, Heliotrope Bouquet is a slow drag two step. The slower tempo makes the piece possible for a solo marimba performer, unlike many other ragtime piano works. This is an advanced arrangement with many rapidly changing intervals and wide reaches.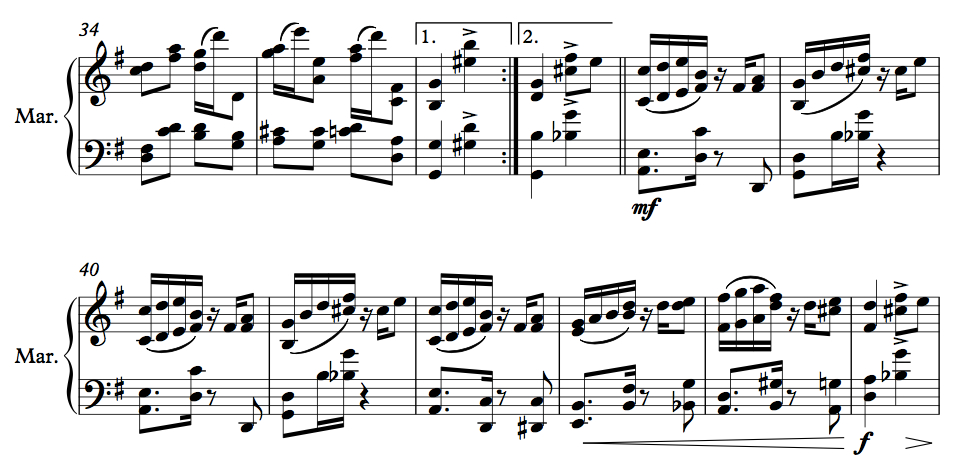 Waltz For Iris – Ray Holman, arr. Wier – Big Band
Waltz for Iris was composed for steel band by legendary steel pan artist and composer Ray Holman. This arrangement is for a jazz big band, which provides a wonderful contrast in ensemble color from the original steel band composition. It is a medium-tempo waltz with an infectious melody.