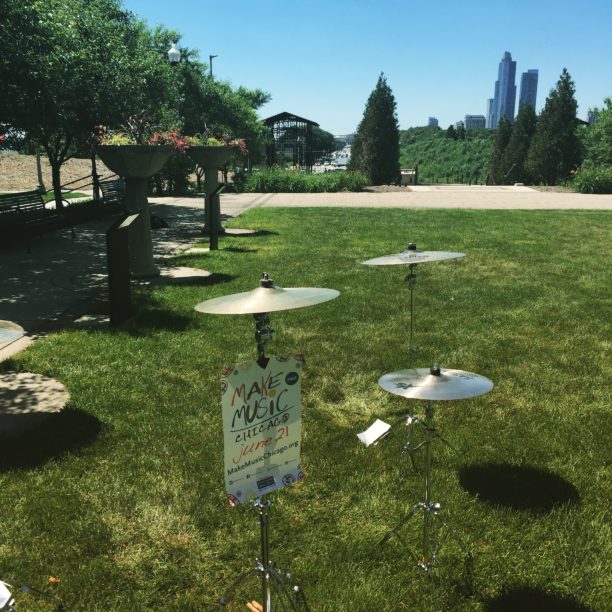 It's been a great summer, full of fun musical adventures. First, I am very happy to announce that I have been hired at Roosevelt University to teach the Percussion Methods course starting in January 2017. I look forward to joining such a great institution and working with the students there.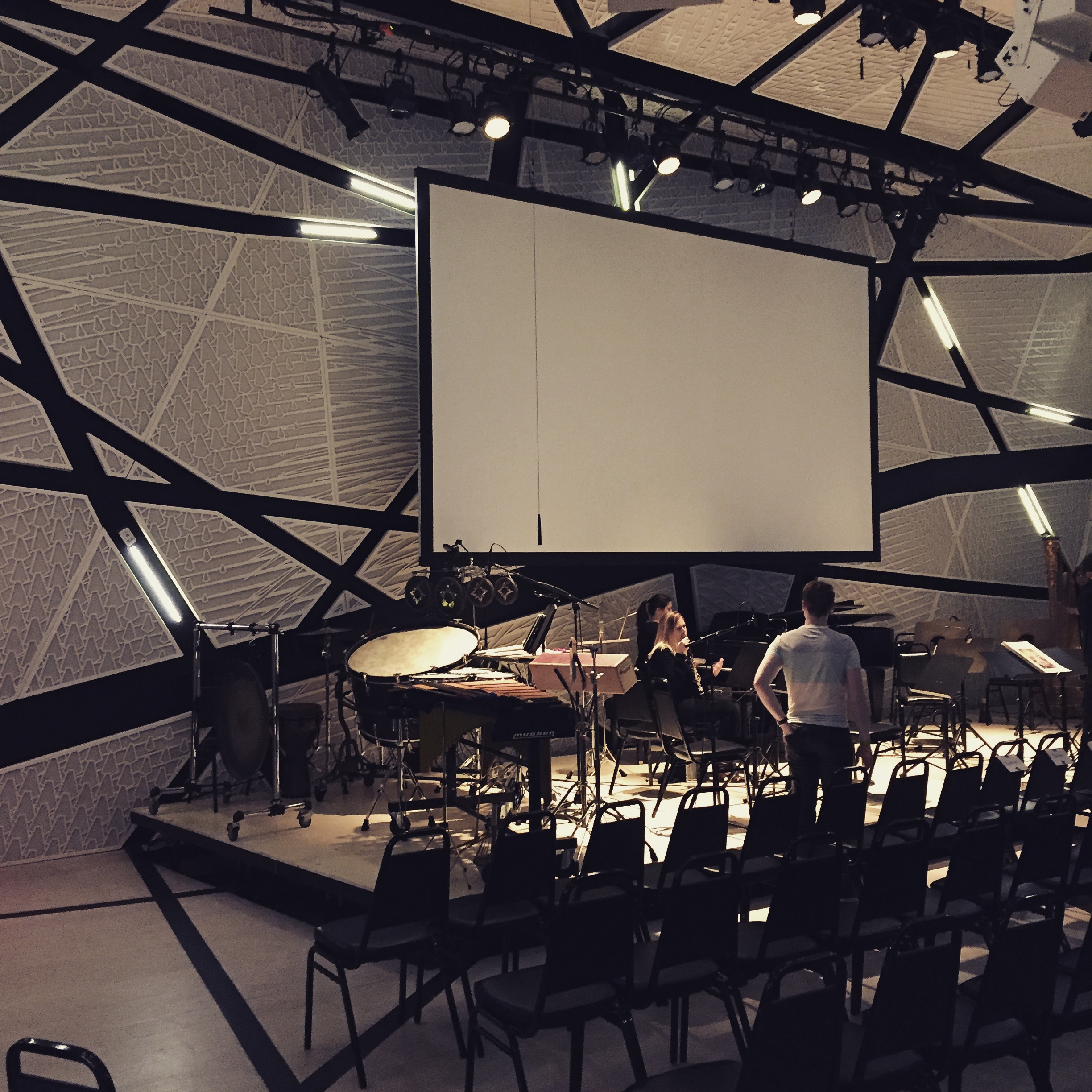 In June I participated in the world premiere of Brian Chase's "Shimmer" in Millennium Park as part of Make Music Chicago (pictured above). I also traveled to Indianapolis to record at IUPUI with Jordan Munson. I was playing his piece "Where Light Escapes You," which is one of the works I commissioned last fall. I'm very excited to hear and share the finished product!  
In July, I traveled with Fifth House Ensemble to play the Journey LIVE show at Brooklyn's National Sawdust theater. It is a wonderful new venue (pictured to the left), and the audience was great. I hung around New York for a few days to visit a friend, with whom I also played drums for a dance class in Bryant Park for the Limon dance company. A few weeks later, after a family reunion, I performed with Gallent Entertainment on a drumline at the Sage Summit, which took place at McCormick Place. It was fun to march around, play some beats, and hype up the crowd to start off the keynote address. 
I've also been rehearsing with Beyond This Point as we prepare an experimental and visually-oriented percussion chamber music program. We will be performing the program twice at the Humility Gallery on August 19th and 20th, and it promises to be a very unique show! 
Of course the start of August means the school year is about to ramp up. I'm helping with Oak Park River Forest High School's marching band this season, including some camps already. Teaching private lessons has continued through the summer, as well as a summer session course at Phoenix College. After a brief break, those will start their fall semester again shortly along with teaching at Hinsdale Central High School.